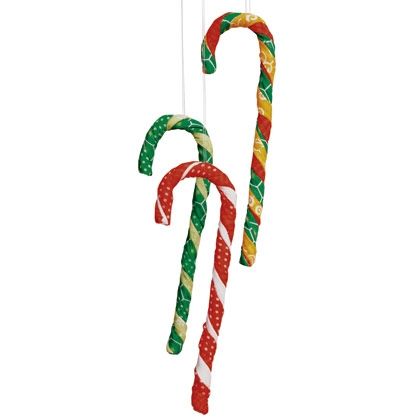 What you'll need

3 strips of cotton fabric, 3 by 12 inches
Waxed paper
White glue
Small paintbrush
3 pipe cleaners
Wire cutters (optional)

How to make it

One at a time, lay each fabric
strip, printed side down, on a
waxed paper-covered surface and
use a paintbrush to coat it with

a thin layer of glue. Place a
pipe cleaner along one long edge.
Roll the fabric around it as tightly
as possible. Smooth down the outer edge.

Pinch together the tops of the 3
wrapped pipe cleaners. Tightly
twist them into a spiral and bend
the top into a candy cane shape.