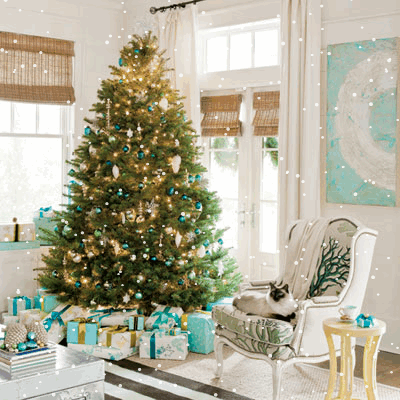 Shades of aqua, turquoise, and white
create a crisp, festive holiday vibe. Glass
pinecone ornaments reflect the area's
indigenous conifers and bring a traditional
holiday motif to the tree. The
unconventional color scheme extends
to the giftwrap papers, none of which
are Christmas patterns but were
chosen to reflect the
cottage's fresh palette.