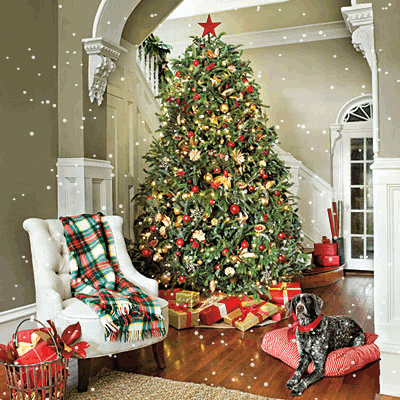 Nothing is more traditional than a
red and green holiday palette.
Give it a twist by using only red
and gold ornaments on the tree, so
that the pine needles, gift ribbons,
and threads of green in the tartan
blanket are the only green elements.
This look proves that a nostalgic
color scheme can be updated
for a fresh, modern look.