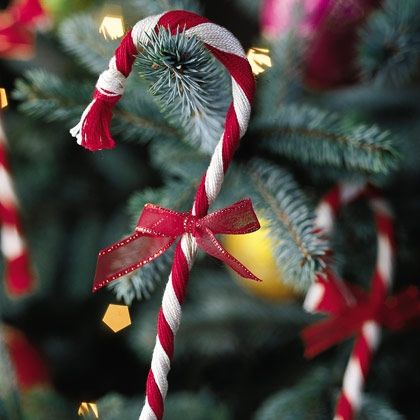 What you'll need

2 skeins of Pearl Cotton, one red and one white
Scissors
Red pipe cleaners
1/2" to 5/8" ribbon

How to make it

Open a skein of cotton and snip
the loop at each end so you have
two bunches; repeat with the
other skein. Then take one red
bunch and one white bunch and
tie them together into a single
knot around the end of a pipe cleaner.

To make the stripes, twist the two
colors around the pipe cleaner and
knot the ends together around the
other end. Trim the cotton at both
ends and trim the pipe cleaner if need be.
Bend into a candy cane shape
and adorn with a ribbon bow.