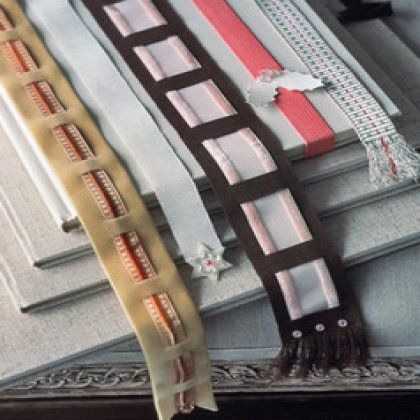 Materials

2 1/4-inch-wide ribbon (16 inches long)
1 1/2-inch-wide ribbon (14 inches long)
Pencil
Ruler
plastic pipette
utility knife
a needle and thread

Directions

Cut ribbons to a length a bit longer than
the book they're intended for.
On the wrong side of the wider ribbon,
use a ruler and pencil to make evenly
spaced horizontal lines 1 1/2 inches long.

Using a utility knife, and the edge
of the ruler as a guide, carefully
cut slits along pencil marks.
Weave thin ribbon through slits
on wide ribbon. To hold ribbons in place,
stitch straight across the top and
bottom edges of the bookmark.
To create a fringed edge

stitch across the bottom of the
bookmark, about 1/2 inch from
the bottom; then pull away the
threads running crosswise.
Or adorn an edge with a
button, bell, or charm.